This guide is copyright 2003 by Jeffrey McDonald. All of the pictures, except for those that are noted, were taken by me. Nothing from this guide may be reproduced without my permission and without crediting me for the work. If you want to publish any information from this guide or host the guide on your website you must get my permission.
The screen after choosing Configuration on the PSBBN main menu.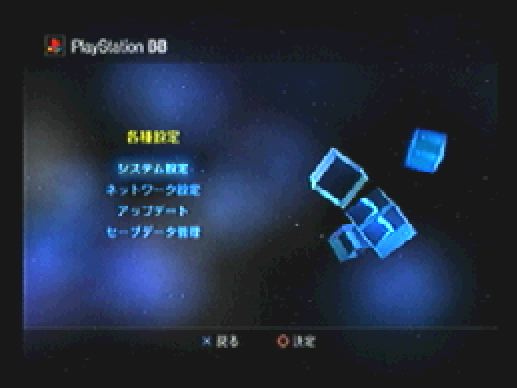 The screen in version 0.20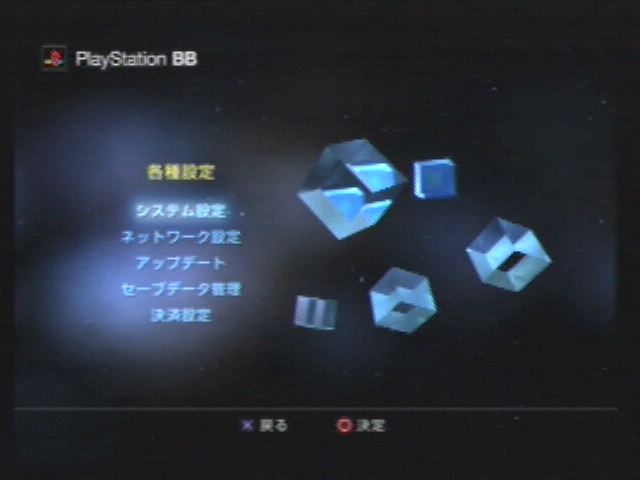 The screen in version 0.30+


The choices are:

System Config - Lets you change several system settings.

Network Config - Lets you access the web browser and I think it also lets you test your connection to the internet.

Update - I think it's used to look for and download PSBBN updates from your ISP's server. It always returns an error when I use it and probably only works in Japan.

Save Data Management - Lets you manage files on PS and PS2 Memory Cards and PocketStation. You can also transfer files between the HDD and Memory Cards here.

(something) - (Version 0.30 and higher only) Leads to feega, which is needed to make an account for Minna no Golf Online (

Online service for Minna no Golf Online looks to be discontinued in October 2005.

) and Net de Bomberman, both which have fees to play. It looks like the fee is 525 yen per 30 days. A credit card (probably only VISA and MasterCard) is required to make an account, but no Japanese address is required.