This guide is copyright 2003-2005 by Jeffrey McDonald. All of the pictures, except for those that are noted, were taken by me. Nothing from this guide may be reproduced without my permission and without crediting me for the work. If you want to publish any information from this guide or host the guide on your website you must get my permission.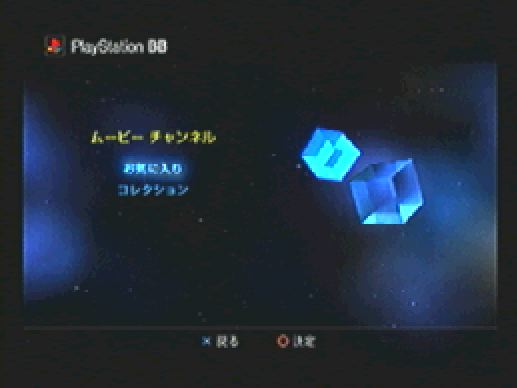 Inside the Movie Channel. The options are:
(something) - Leads to Album management. Apparently this is a list to put your favorite videos in.

Collection - Leads to a menu that has the choice to load from disc or the HDD. You can load movies that were downloaded from a game channel here or watch a DVD movie if it is the proper region.