Anime Borealis
brought to you by


Don't see what you're looking for? Browse the full catalog here.
OR
Search for items here
Return to my Home page here




My purchase recommendations:

Membership to the Got Anime purchasing club - This membership is supported through the gotanime store at http://www.gotanime.com. After purchasing this item, you will receive the discounted prices on your current order. In the future, after you receive your membership number, simply enter it in the "special instructions" field of your order form. You will receive an additional 10% off of our already low prices on VHS products for ONE year, with quarterly updates and members-only specials!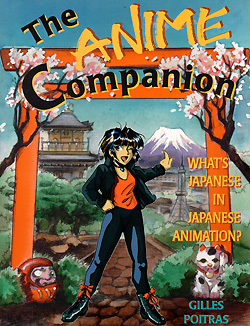 The Anime Companion - The first book to unlock the door to total anime consciousness! Over 500 encyclopedic entries with commentary and film references -- let the Anime Companion be your guide!
Anime is from Japan, so it's full of all sorts of cultural details that are downright perplexing . . . unless you're Japanese or unless you've got The Anime Companion. Find out why characters wear belly bands and what nosebleeds really mean. Learn about the Edo Jidai and those games they play at New Year's.
Gilles Poitras has taken his popular anime website and created a new print version that's filled with curious details and fresh insights drawn from dozens of the most popular anime. And for students of Japanese, The Anime Companion is a great way to learn about Japan while indulging in your favorite pastime.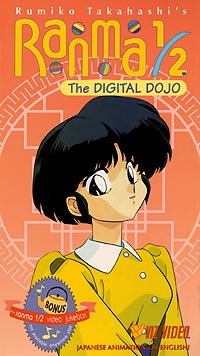 Ranma 1/2 Digital Dojo Box Set (First Season) - Ranma 1/2 is a Martial Arts Romantic Comedy about a teenaged boy named Ranma Saotome who went on a training mission to China with his father and during the mission acquired a curse which makes him change into a red-haired pigtailed teenaged GIRL when splashed with cold water. Hot water reverses the change, but only until the next time that he is splashed with cold water. Other characters in the series have forms of this curse such as turning into a panda, pig, or cat when splashed with cold water. Did I mention that his father has betrothed him to his best friend's daughter Akane and that Ranma and his father Genma move in with them?
Contains Volumes 1 through 9 of Ranma 1/2 Season 1 (Dubbed in English) and the Video Jukebox cassette. Each tape contains 2 episodes except for the Video Jukebox which contains all of the opening and closing music videos for all seven seasons of Ranma 1/2 without credits or subtitles blocking the picture.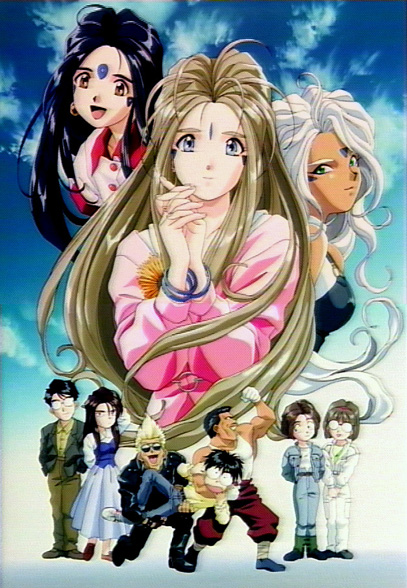 Oh! My Goddess Handful of Goddesses Prepack - Start with Keiichi Morisato, a shorter than usual male college student who can't get a girlfriend. He is left at the dorm to watch the phones while his roommates are out and gets hungry. He tries to order delivery from a local food source and misdials only to end up calling the Goddess Helpline. The goddess Belldandy then appears to grant one wish for Keiichi. Thinking this all to be one big joke, Keiichi wishes for Belldandy to be his girlfriend forever. The wish is granted and Keiichi's roommates come back and kick him out because no girls are allowed in the dorm. The problems for Keiichi are only beginning... Will he be able to work up the courage to show his love for Belldandy? Can he deal with her older sister, Urd? How about her younger sister, Skuld?
Contains all 5 tapes of Oh! My Goddess. Each tape contains 1 episode and is available dubbed in English or dubbed in Japanese with English subtitles.
Get the Dubbed set here.
Get the Subtitled set here